HP EliteBook 8470 – With 14″ HD Screen -Intel Core i5 Processor With  500GB HDD / 4GB RAM  Storage. –WiFi and Camera enabled. Windows 10 Ready and other essential softwares. -Silver in colour
Elitebook 8470 laptop has a display for your daily needs. This laptop is powered by Intel Core i5 Intel Core i5 processor, coupled with 4 GB of RAM and has 500 GB HDD.
Everyday computing just got easier with the HP EliteBook 8470 Notebook PC. Enjoy true reliability on the road or at home with a simple, yet powerful value-packed Notebook that gets the job done.
With Intel Core i5 Processor and 4GB Memory, the EliteBook 8470 makes for a speedy and efficient PC. The 500 GB Hard Drive provides ample space to store all crucial data safely.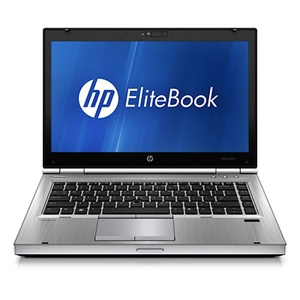 Amazing exclusive offer that you will like. You need not to worry as HP brings you the best high quality  laptops. These Laptop has been engineered to offer the best premium performance like other Steliam Computers HP Laptops listed on our Jumia Kenya Page. Order this laptop and have it delivered to your doorstep within a short time.
The EliteBook 8470p is a representative of the 14-inch segment and builds on the success of the previous 8460p. The manufacturer sticks with the known strengths of the predecessor, such as the robust and rigid aluminum case and the very good input devices. The excellent variety of ports and the good computing as well as overall performance are also very convincing.
HP has been able to once again score well in many areas and, as with last time, has a good product on their hands. We have to advise against an upgrade for people with the predecessor model, since the increased power is disproportionate to the quite high cost. 

HP seems to be keen in updating their business line laptops. The EliteBook 8470 is a typical business class laptop with a chassis that shouts 'ab-normal'. For a start, it weighs 2.1 kg and has dimensions of a 5 year old laptop. The case feels tough enough to withstand any kind of hard-core usage and from some angles, it does look stunning.
Just like its predecessors, the Elitebook comes in a variety of options and configurations. However, since it is a business class laptop, even the lowest configuration would be enough to beat your regular laptop in terms of power and price. Connectivity isn't a compromise for this beast. It comes with 2 USB 3.0 ports and 2 USB 2.0 ports, one of which doubles as an e-Sata port. Despite being a business laptop, the Elitebook comes with a AMD Radeon HD 7570M-DDR5 graphic card and an optional SSD to boost performance. It also comes with a DVD-RW drive.
The HP Elitebook 8470 is a perfect business laptop but is very specifically designed to serve users who require stronger build quality. It will fit well in the industrial sector.