With the help of a 6.52-inch super-large IPS display, all your operations can be satisfied.
It's no problem to watch a movie. the resolution of 1600*720 allows you to enjoy the high-definition video experience. You can see more clearly, and all kinds of details are at all.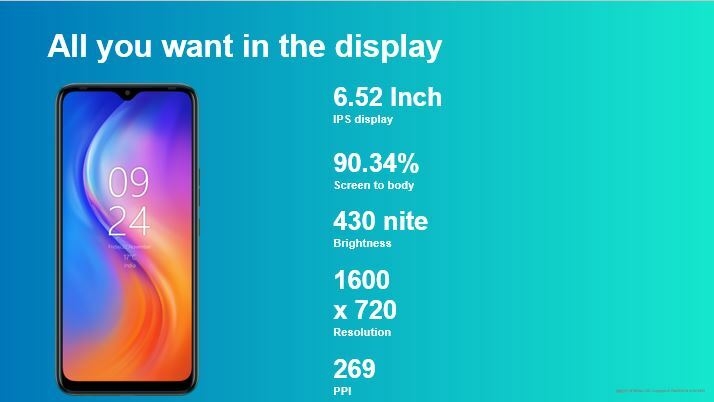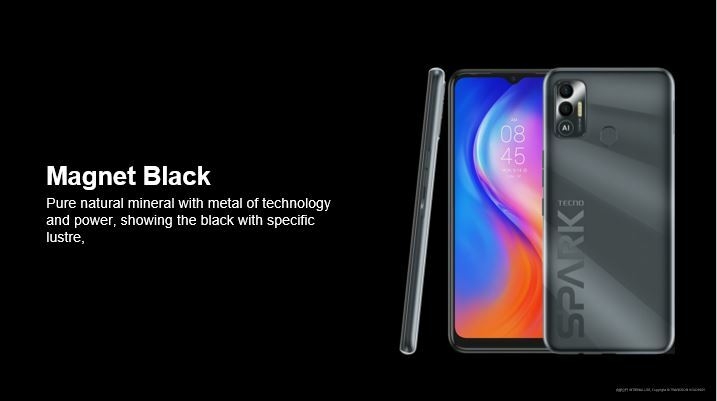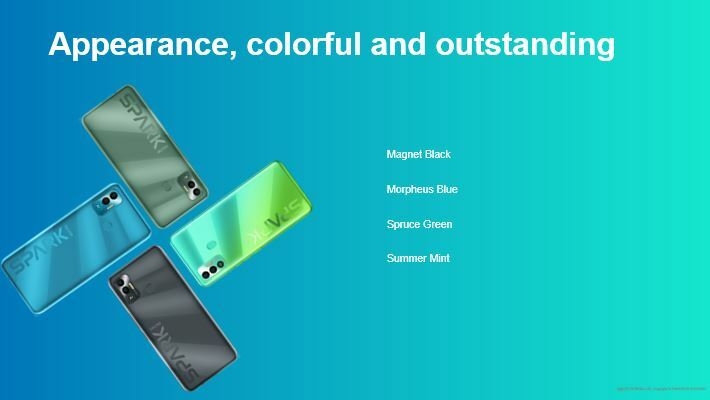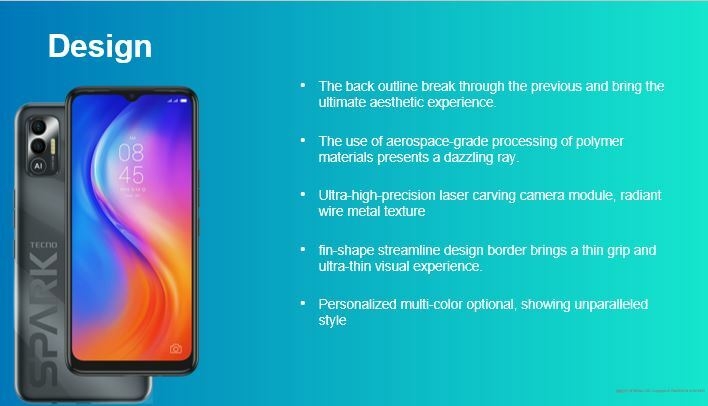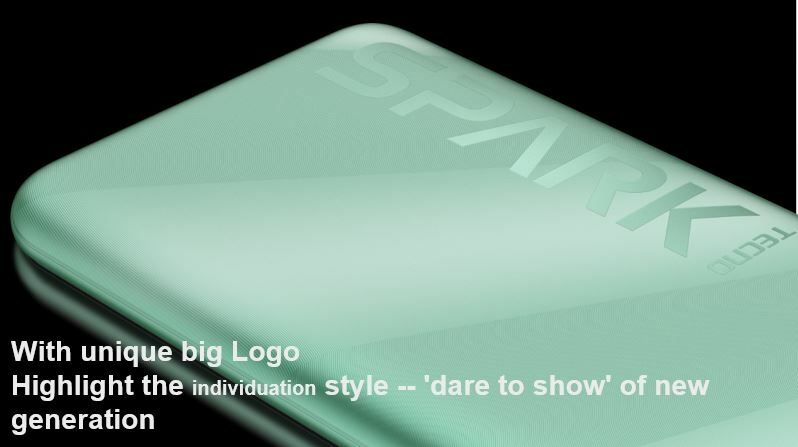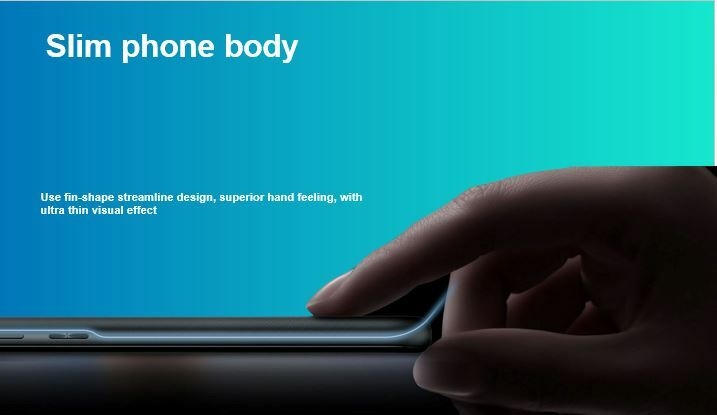 Camera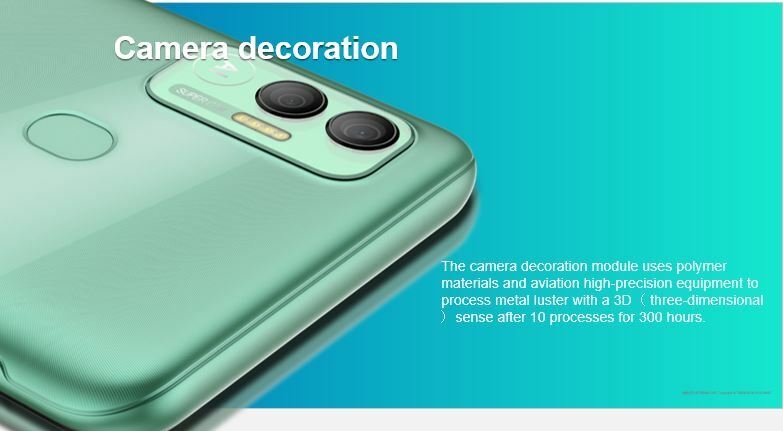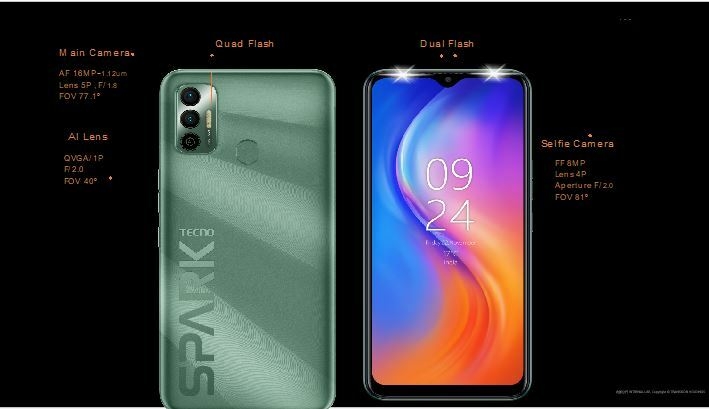 The front camera improve the shoot in the night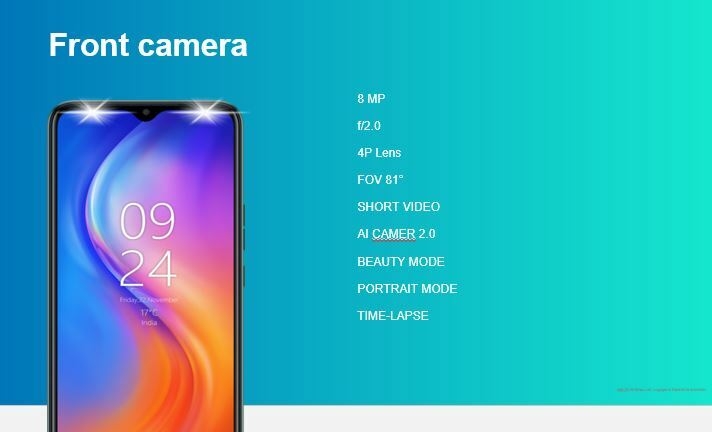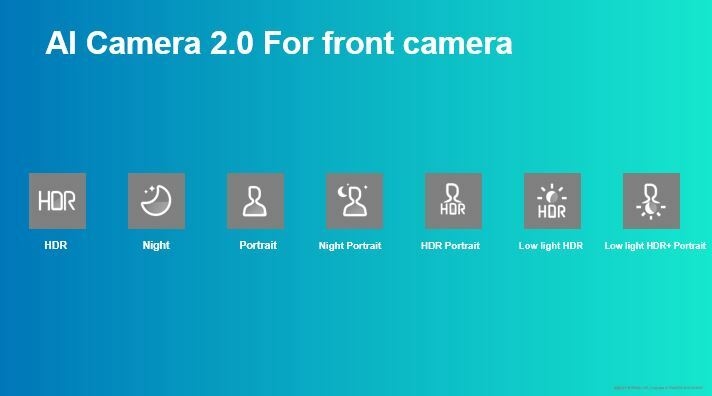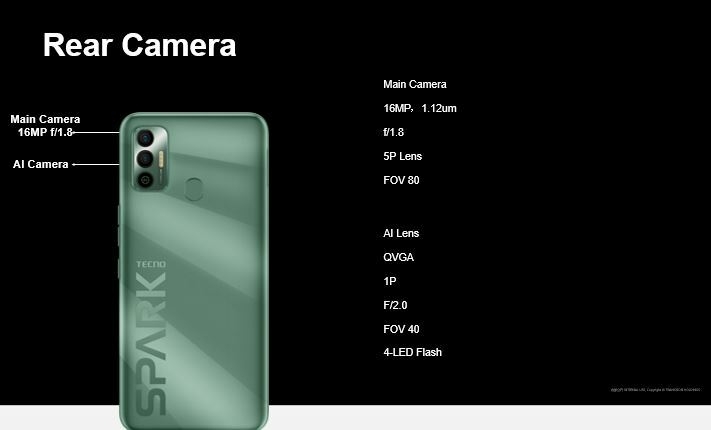 AI Camera can accurately identify various scenes according to your environment and optimize them so that you can shoot excellent blockbusters on various occasions.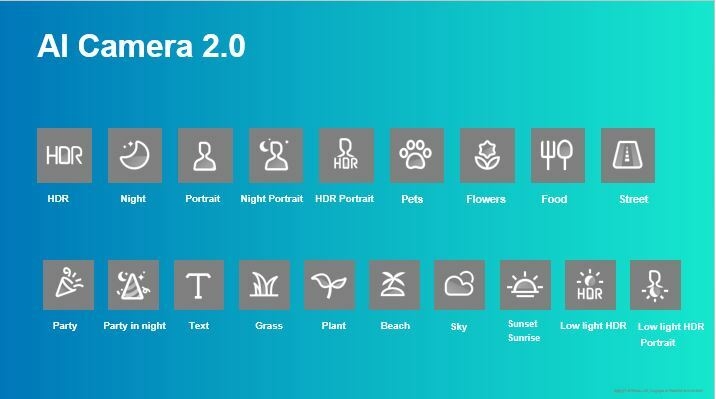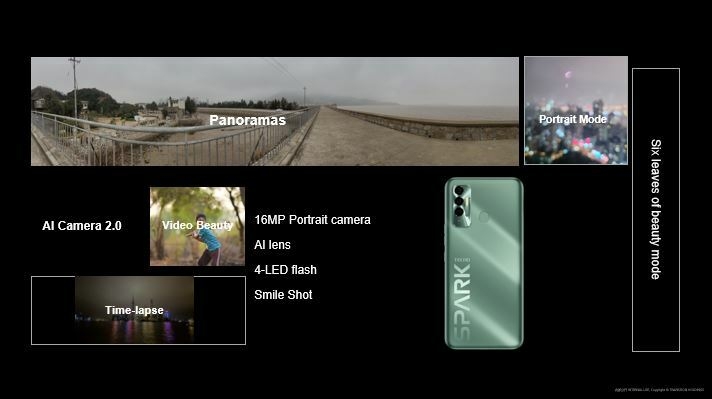 Performance
The MediaTek Helio A25 brings octa-core CPU performance, advanced connectivity and global location services to everyone. Its powerful octa-core ARM Cortex-A53 CPU operates up to 1.8GHz and combined with the IMG PowerVR GE8320-class graphics processor it's perfect for everyday apps and a splash of gaming. Brands can build enticing tall and slim, 20:9 ratio HD+ (1600 x 720) resolution smartphones that offer a great balance between sharpness and power-efficiency, and with its flexible LPDDR3/LPDDR4x memory controller, device manufacturers can easily choose to meet their design needs.
MediaTek CorePilot technology provides power aware scheduling, thermal management and UX monitoring, assigning the right workload to the right resources to perfectly match the required performance with best power efficiency. This results in a sustained high-performance and consistently reliable user-experience.
MediaTek Heilo A25 brings the ultra-efficient TSMC 12nm FinFET production process to the entry 4G smartphone segment, boosting battery life in smartphones. Compared to direct competitors the A25 is over up to 38% more power efficient, while also boosting CPU performance by up to 9% and GPU up to 12%.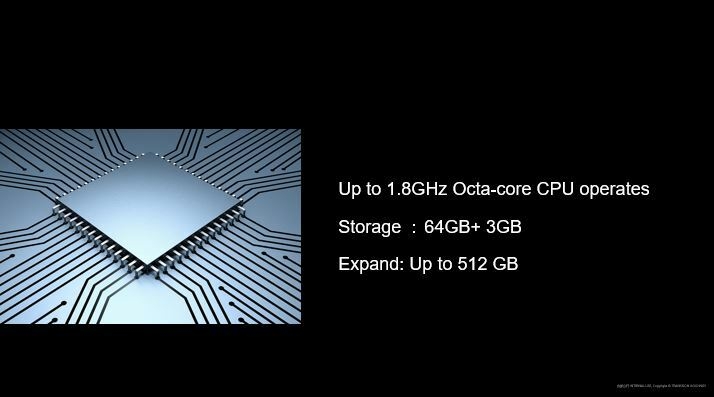 Network
SPARK has LTE Advanced for faster network connection.
In sync with latest range of smart home devices and routers, integrated Bluetooth 5 provides up to 2X speeds and 4X range and 8X broadcast capacity over the previous generation, plus BT and Wi-Fi (now 802.11ac) simultaneous co-existence can provide up to 5X Wi-Fi throughput boost over the previous generation.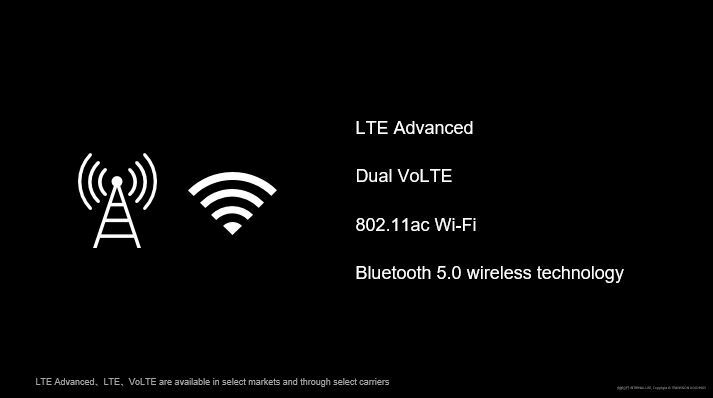 Location
Global multi-GNSS options (GPS, Glonass, Beidou, Galileo) with core-enhancements providing 57% improvement in Hot TTFF and 2.7X lower deviation than competitors.
GLONASS is the abbreviation of "GLOBAL NAVIGATION SATELLITE SYSTEM" in Russian. The role of GLONASS satellite navigation system is similar to that of GPS in the United States, Galileo satellite positioning system in Europe and BeiDou satellite navigation system in China.
The A25 can be placed or held in any position – separating orientation from inertial readings when GNSS is unavailable.
Connectivity includes essential dual 4G VoLTE for exceptional voice and video call quality, faster connection setup time, more reliable coverage and lower power consumption. Meanwhile, 802.11ac connectivity provides fast Wi-Fi performance, while Bluetooth/Wi-Fi co-existence simplifies product design and assures a reliable user experience.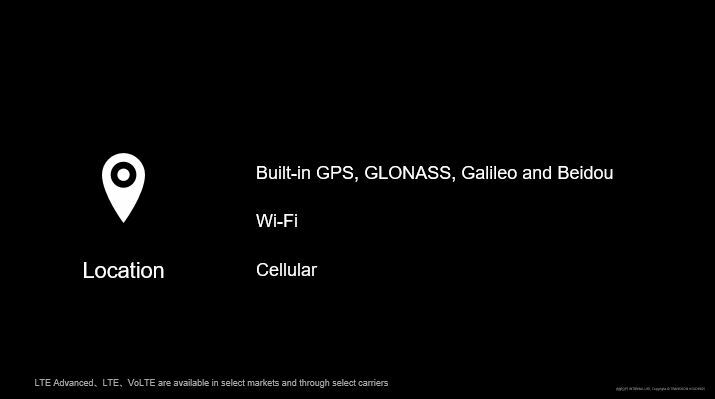 Battery capacity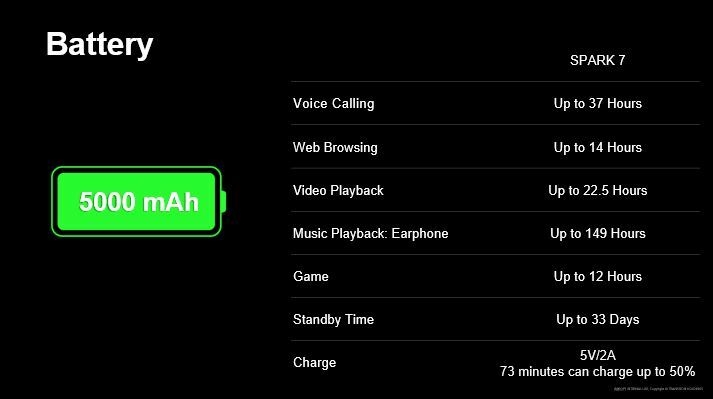 For most customers, buying a mobile phone is a sign of concern to them. Where can the SAPRK series help customers understand performance? Possible answers:
G70 chip
Battery life
Network speed
Audio effect
Notes:
The performance of the product is manifested in various aspects. The display screen and processor can bring more benefits to customers, ultra-long battery life, faster network connection speed, etc.
Whats new in HiOS
Many users are long-awaited for adding more options on dark theme scheduling. With the new custom timing dark theme feature on HiOS7.5 based  on Android 11, not only can you automatically turn on or off dark mode based on the local sunrise and sunset times without having to switch it on or off manually, but also can make customize time for dark mode possible. Imagine that when  it's time for bed,it automatically turn on dark mode and atomatically turn off light mode when the sun is out, isnt it is great for you to save your time?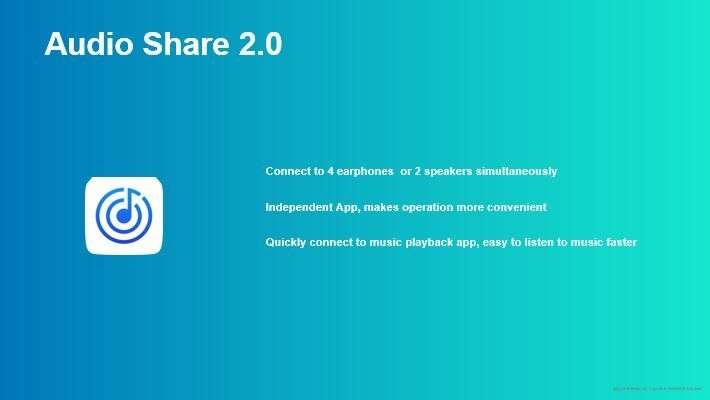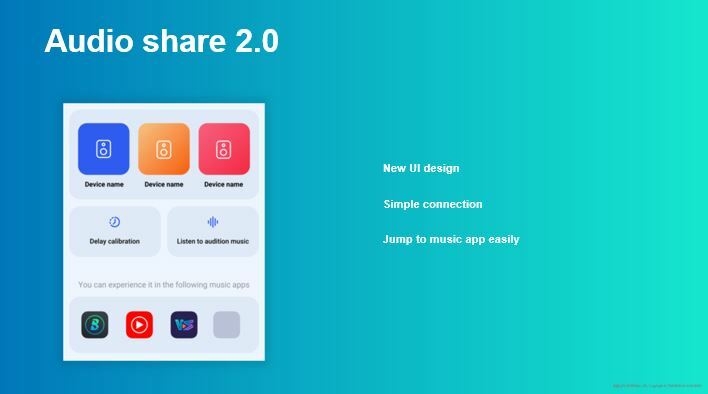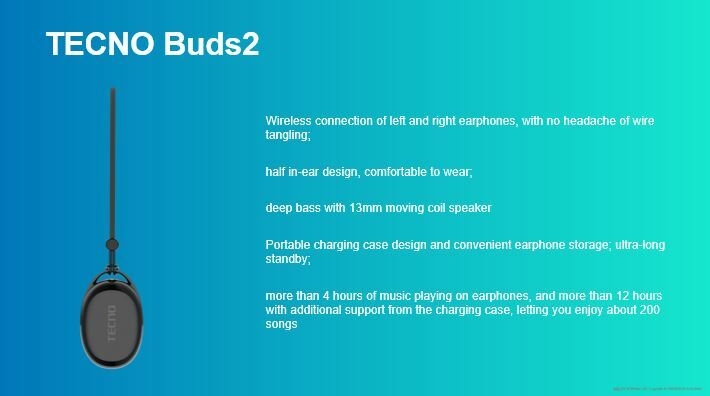 Chat
"Chat bubbles" is a new feature that keeps important chat/messaging notifications on the forefront. When you get a Facebook messenger Message, a text, WhatsApp message, or anything else like that, you can now turn that regular notification into a chat bubble that floats on the top of your screen. No matter what you're doing on your phone, chat bubbles ensure you always have easy access to that conversation.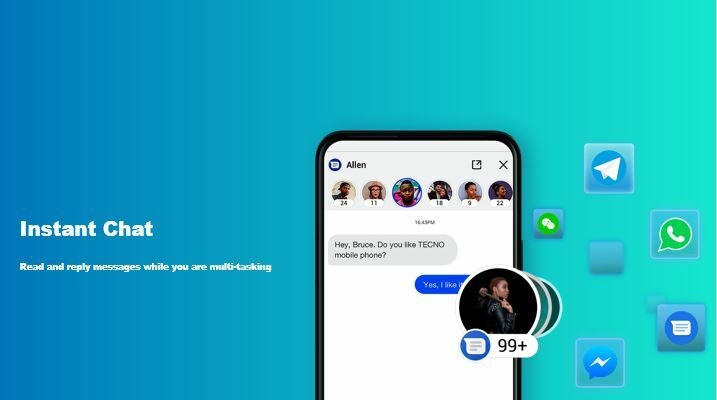 Video Assistant
Constantly bothered by  instant messages, incoming calls while you are watching videos?  Or want to screenshot the screen while you are watching the highlights of movies ?
HiOS Video Assistant make your quick start possible by adding a useful panel along the sidebar which included high-frequent apps such as WhatsApp ,Chrome and tools likes screen recording, screenshot ,message don't disturb etc. You can turn on  the feature in 1 second while watching a video. For example, you can quickly reply important messages or browse through plot of the video on your browser without having to leave your video screen. Whatsmore, you can also listen to YouTube video audio while the screen is locked.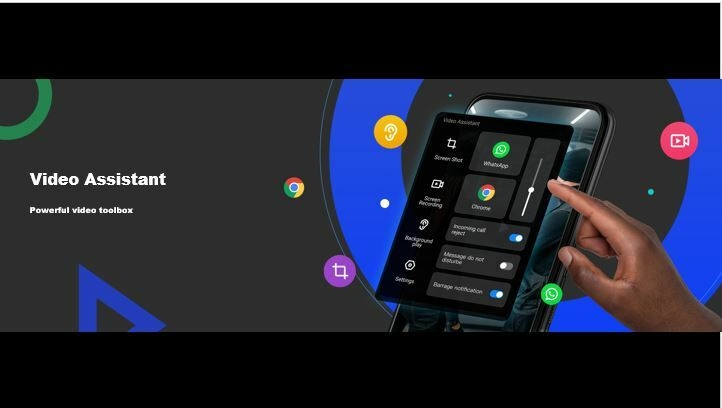 Technical Specifications
Display
Size: 6.52HD+ Dot Notch
Resolution: 1600 x 720
Memory
RAM: 4GB
Internal Storage: 64GB
Platform
Processor: A20
Operating System: Android 11 GO
Camera
Front Camera: 8MP
Rear Camera: 16MP
Network
Battery
Connectivity
Additional Information
SIM Card: Nano SIM + Nano SIM
Model: KF6h
Launch time: 2021-04