Mi Smart Band 6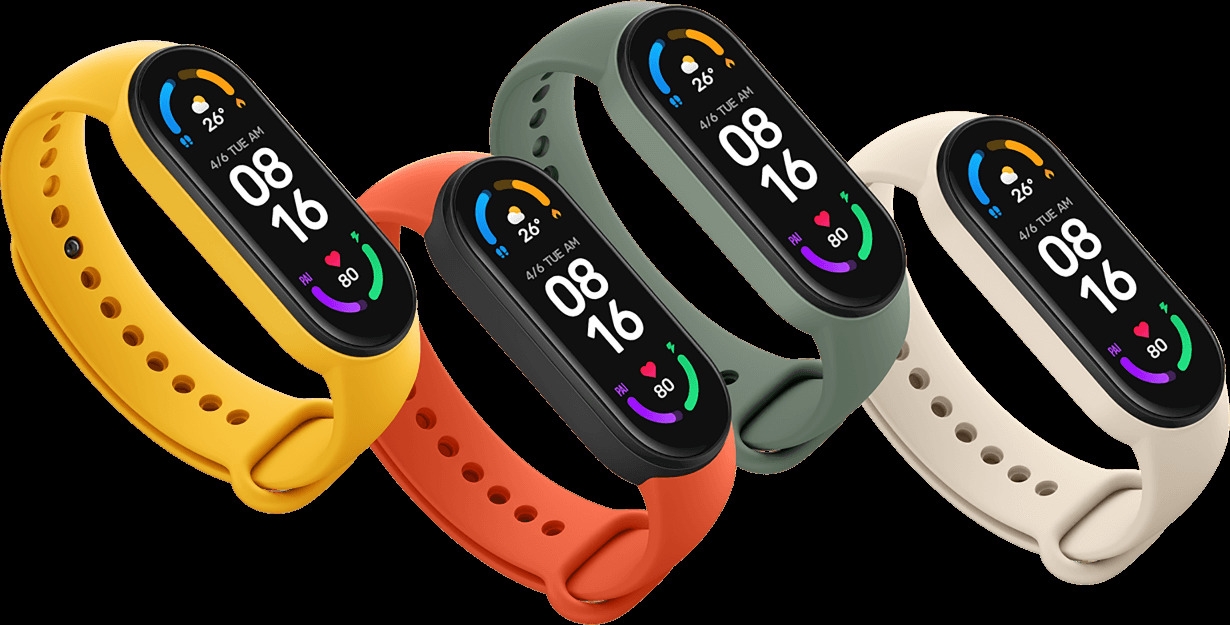 Display1.56″ AMOLED displayDisplay resolution: 152*486 Display color depth: 326 PPI Display brightness: up to 450 nits, adjustable SensorsHigh precision 6-axis sensor and PPG heart rate sensor6-axis sensor: Low power-consumption 3-axis accelerometer and 3-axis gyroscope PPG heart rate sensorBattery life14-day extra-long battery life with magnetic chargerCharging method: Magnetic charging Charging time: ≤ 2 hours Battery life: ≥ 14 days*Sports
More information at a glanceFull screen 1.56″ AMOLED display has been improved all around*. Easily check text messages, calls and notifications with a quick glance.+50% display areaThe increase in display area is an approximation*Precisely cut edges Exquisite classic shapeMi Smart Band 6 sticks to a classic shape with an innovative large screen and rounded edges, making it comfortable to wear and look.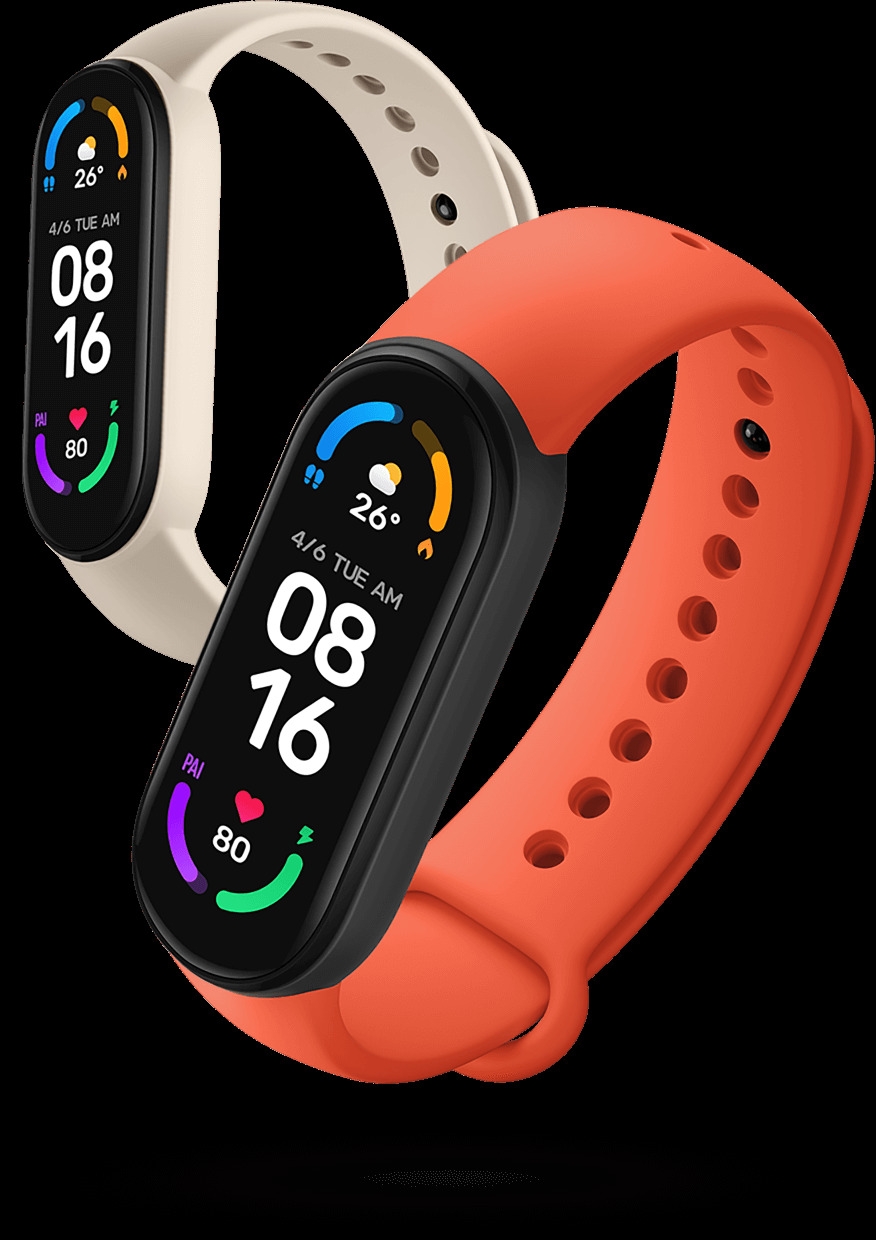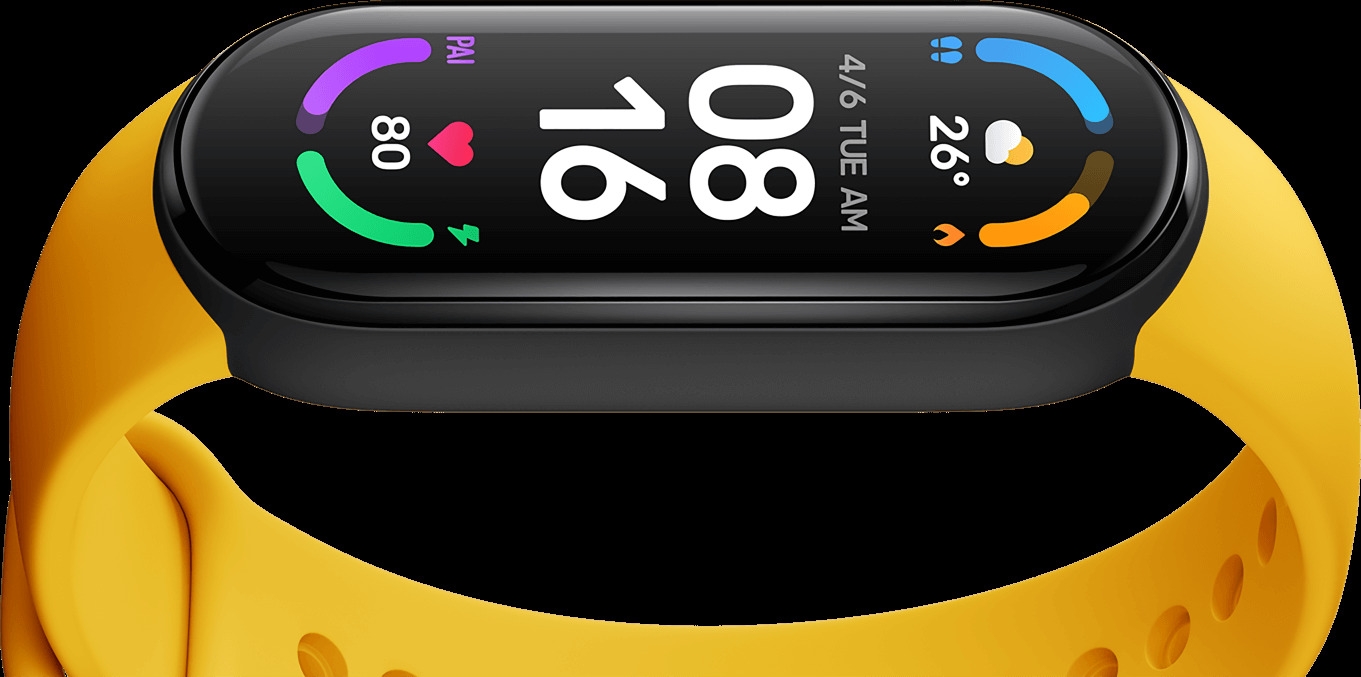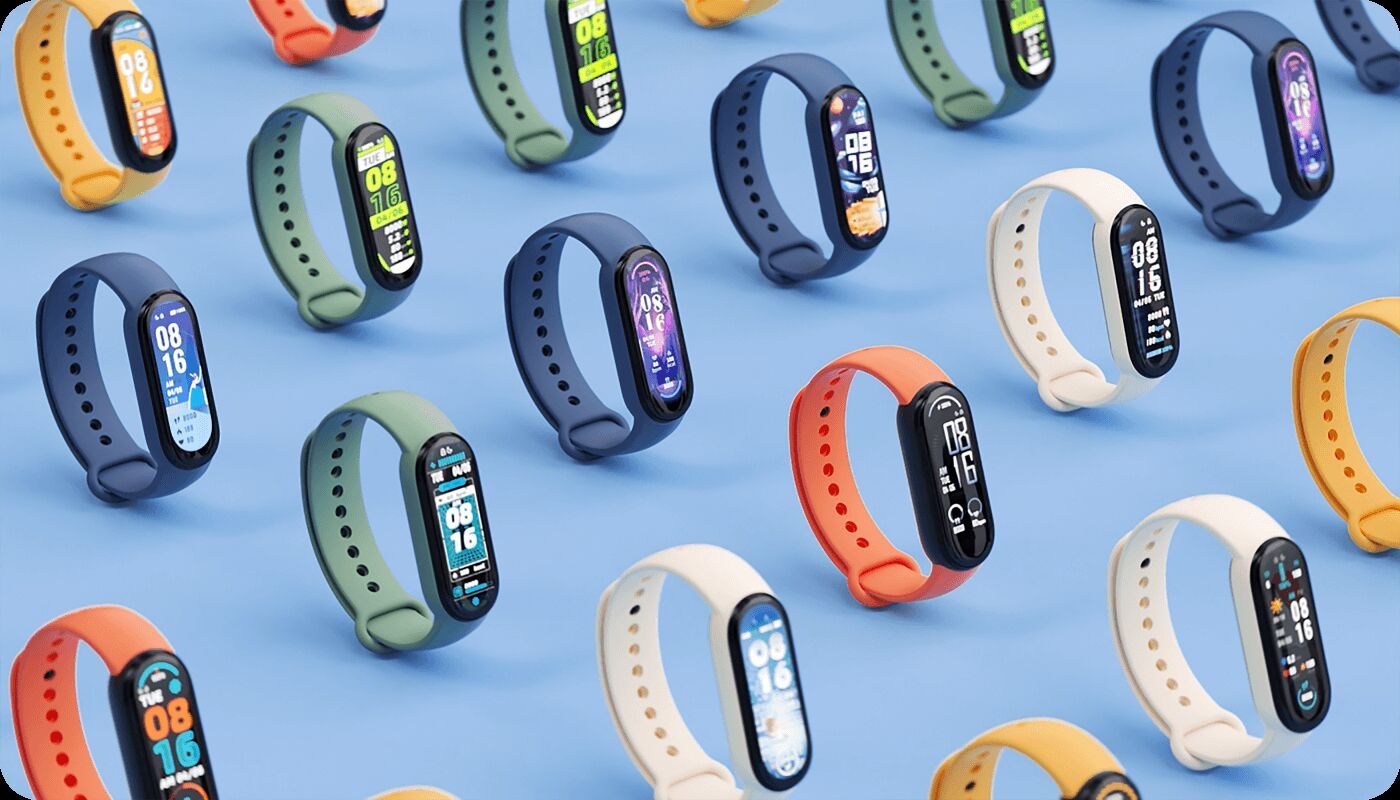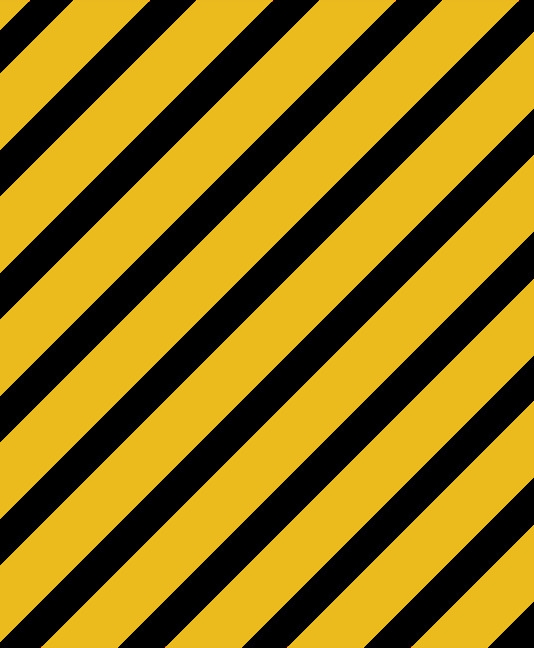 326ppi AMOLED display The cat's whiskers are clearly visibleFor the first time using a large-size AMOLED display, you can set the background to a picture of a loved one, a pet or your favorite work of art, so that and every time you lift your wrist your day feels brighter.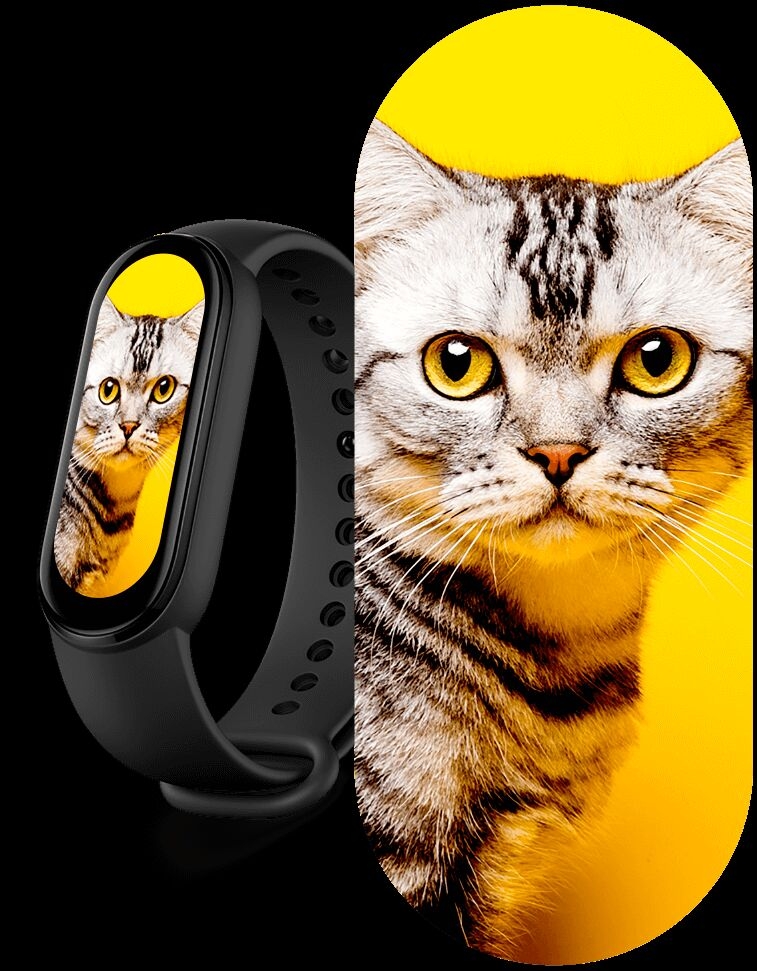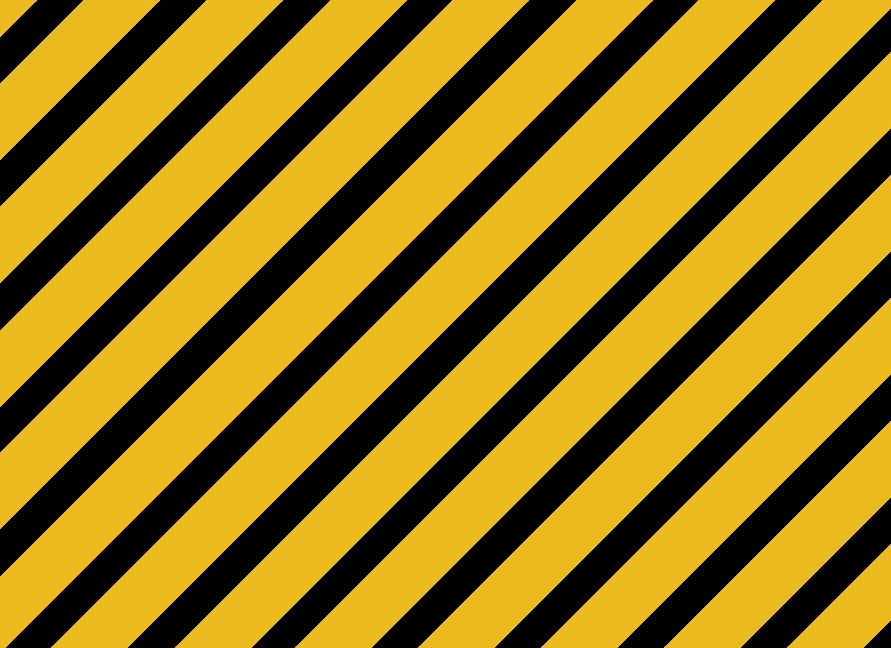 Personalize your Smart BandThe app has 60+ built-in band displays specially designed for the full screen, which can be easily seen by raising the wrist.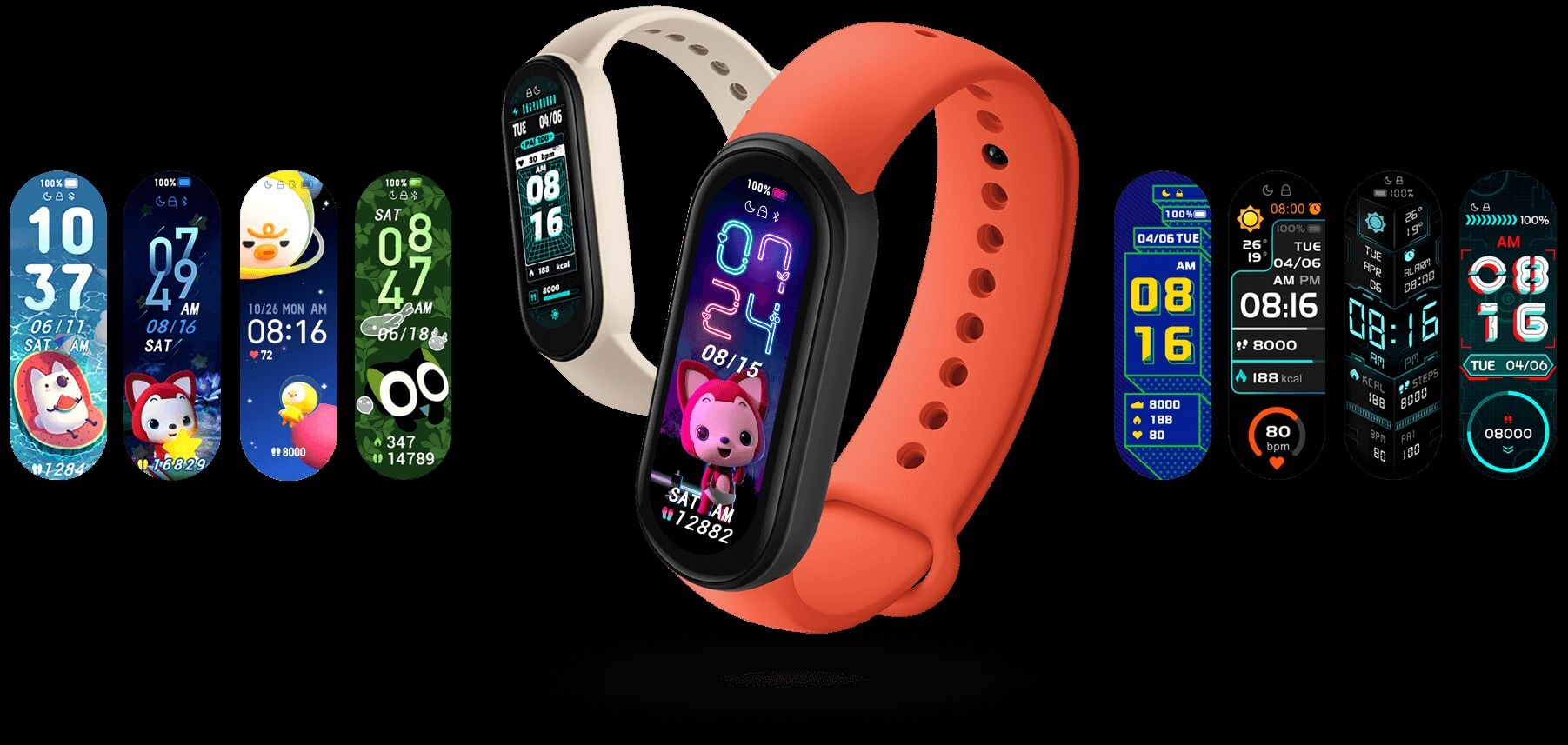 Six colors for you to show off your styleEnthusiastic yellow, elegant ivory and more! Choose the color which speaks to you the most.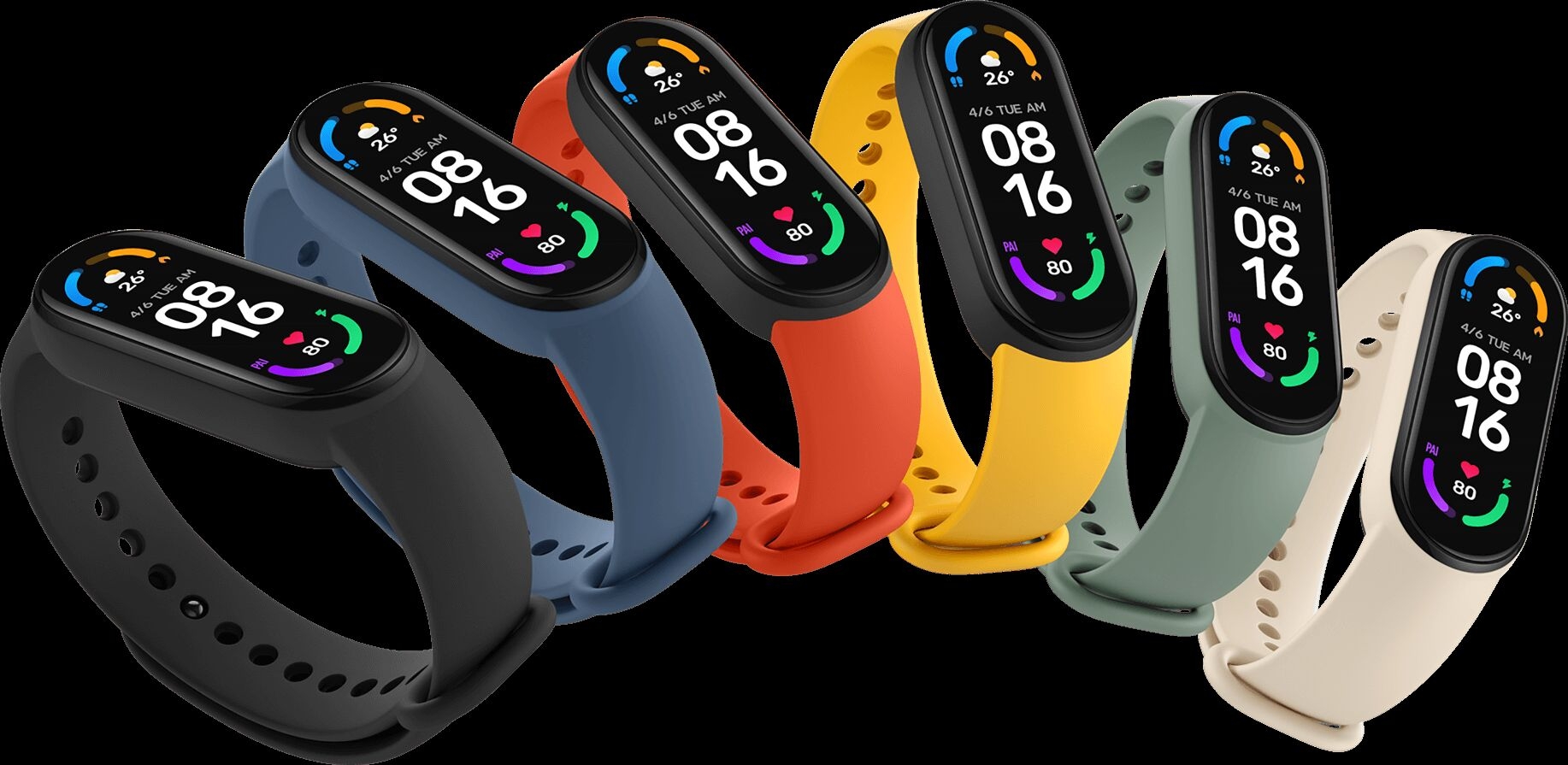 Black|Blue|Orange|Yellow|Olive|Ivory*Mi Smart Band 6 comes with a black strap, straps of other colors must be purchased separately.CHECK IN WITH YOUR BODY, LIVE A HEALTHIER LIFESpO₂ tracking Day & night protectionBlood oxygen saturation (SpO₂) is an important physiological parameter of the respiratory cycle of the human body. Stay in tune with your body, measure anytime, anywhere!Analyze sleep breathing quality at night Sleep safe and soundMonitor your nightly blood oxygen saturation levels and analyze your sleep breathing quality, so that you can keep track of your own sleep quality.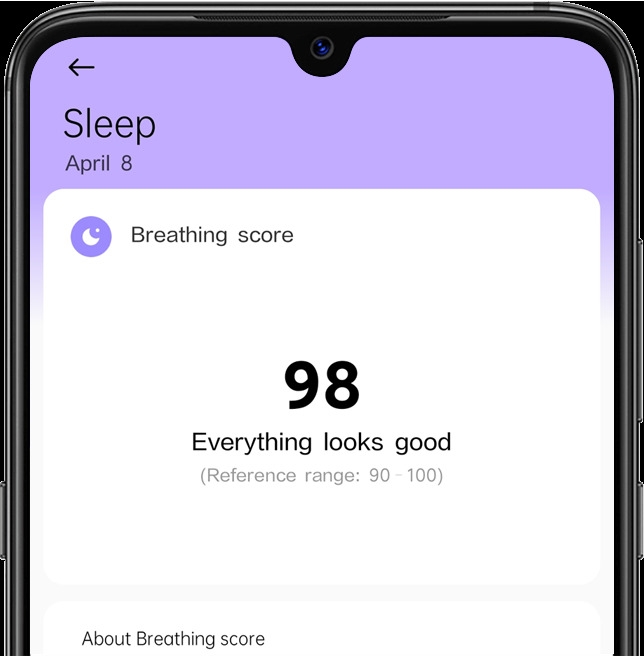 Sleep monitoring Prioritize a good night's sleepThe Smart Band accurately records sleep duration, deep sleep, light sleep, and REM sleep based on changes in heart rate, and receive scientific advice to help you develop regular sleeping habits.24-hour smart heart rate monitoring With your health in mindThe built-in PPG biosensor measures your heart rate, keeping track of ups and downs when exercising and resting.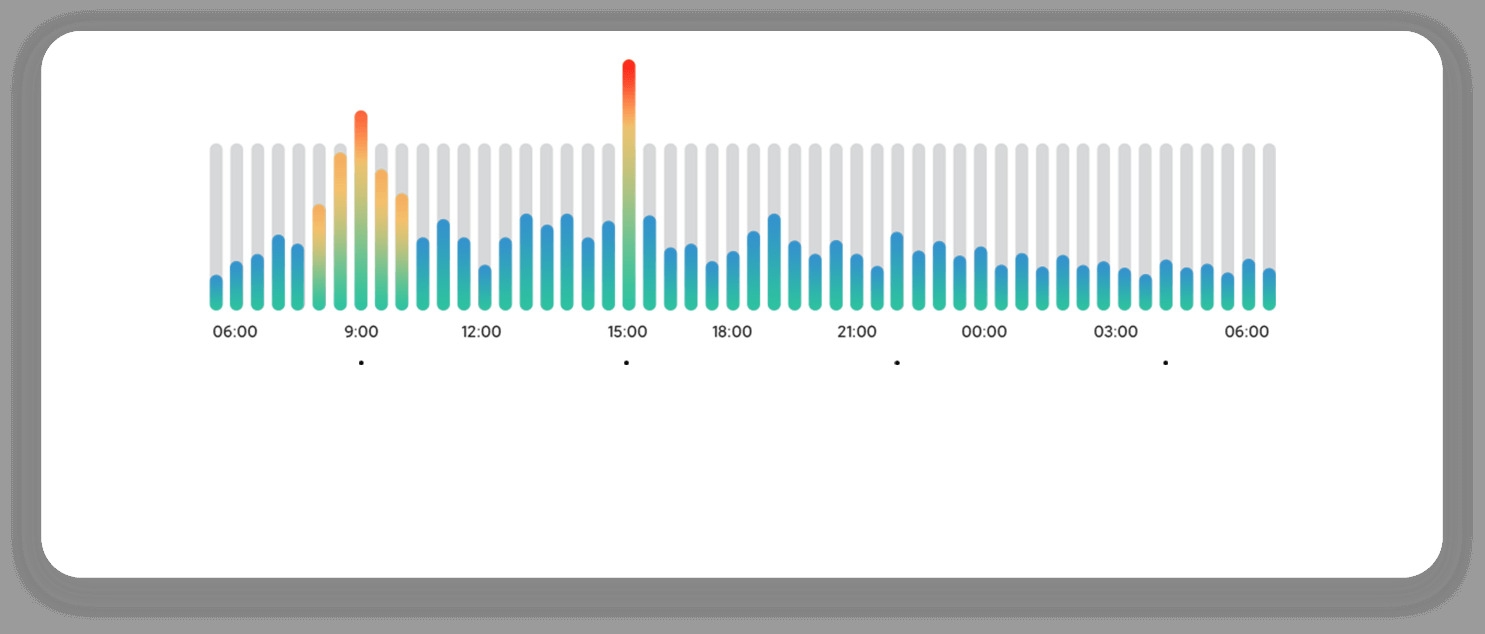 145bpmDuring strenuous exercise175bpmUnusually high heart rate79bpmEveryday state65bpmDuring sleep*The picture is for illustration only

More health functions30 fitness modesSupported exercises: Treadmill, Freestyle, Outdoor running, Cycling, Walking, Pool swimming, Rowing machine, Elliptical, Indoor cycling, Yoga, Jump rope, Dance, Indoor fitness, Gymnastics, HIIT, Core training, Stretching, Bowling, Badminton, Boxing, Stepper, Pilates, Basketball, Volleyball, Table tennis, Cricket, Ice skating, Kickboxing, Street dance, ZumbaHealthHeart rate and sleep monitoring with women's health trackingHeart rate monitoring: Whole-day heart rate manual heart rate, resting heart rate and heart rate curve Sleep monitoring: Deep sleep, light sleep, rapid eye movement (REM), naps Women's health tracking: Provides recording and reminders for the menstrual cycle and ovulation phases Stress monitoring, breathing exercises, PAI vitality index assessment, idle alerts, step counter, goal settingOther featuresMessage/call notification, App alerts, Calendar, Alarm, Clock, Stopwatch, Timer, Music control, Find phone, Unlock phone(MIUI), Camera remote shutter*, Weather, Set activity goals. *The availability will vary between markets.
Body net weight12.8 g
Body dimensions47.4 × 18.6 × 12.7 mm
Waterproof rating5 ATM
Wireless connectionBluetooth 5.0
Adjustable length155–219 mm
Battery capacity125 mAh
Battery typeLithium-ion polymer battery
Strap materialTPU
Strap buckle materialAluminum alloy
Display cover material  with anti-fingerprint coating
Case materialPC plastic
Operating temperature0℃~45℃
System languageSupports English, German, Italian, French, Spanish, Russian, Taditional Chinese, Simplified Chinese. The aforementioned languages will be launched successively.
Supported systemsAndroid 5.0 or iOS 10.0 and above